Accessories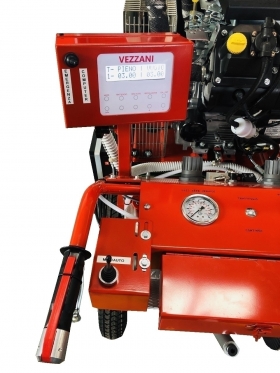 After years of scrupulous studies, the Vezzani electronic assistant (AEV1) is now available.
- possibility to set any measure ("full / empty") of hatching to be made.
- the system allows you to count the meters of paint actually applied during work.
- the system allows the control of: speed and hours of work, total distance, battery voltage.
Applicable to all machines equipped with an electric start engine (R30 SS / 50 with electric start, R30 SS / 100 and V 100 Special)
We are available for any kind of clarification and / or information.
SHAPES AND MOLDS